It's back, and it's for your bike! Bikesmith's annual Winter Service Special has begun and it couldn't be better timing with this trail-hating weather. Give your bike a break and a much needed spa day since it worked so hard for you all summer! Available now through February! PLUS ALL PARTS ARE 10% OFF UNTIL THE NEW YEAR!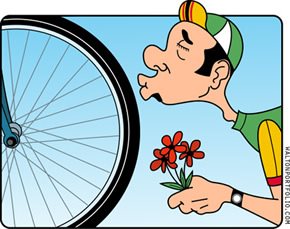 1. SUSPENSION SERVICE SPECIAL – Suspension Fork Lower Service: $25 + parts (REG $45). Shock Air-can Service: $15 + parts (REG$25). Front or rear, this service replaces seals and wipers in your fork's lowers and/or shock's air-can, gets fresh oil in your suspension and checks for any damage or wear to suspension parts. This is an often neglected service that greatly improves the performance of your suspension and insures that you're not wearing out expensive parts. Most manufacturers recommend this service every 25-40 hours of riding. Do you remember the last time you serviced your suspension? Prices are labor only. Seal kits range from $20-$50 and are 10% off till 2016.
2. OVERHAUL SPECIAL – $95 (REG $195)!! This service strips your bike down to a bare frame, cleans and polishes the frame, cleans the drivetrain (chain, cassette, driveside crank and derailleurs), overhauls all bearing points (hubs, headset, bottom bracket) with fresh bearings as necessary and reassembles the bike making all adjustments to shifting, braking and wheel truing/tensioning. It also includes all installation of new parts at no additional labor charge, so it is a great time to put on fresh shifter cables/housing, brake pads, tires and address that worn out bottom bracket or headset. All parts are additional but 10% off till 2016.
3. THE WHOLE ENCHILADA – $120 (REG $265)!! This is a ridiculous offer that includes both the bike overhaul as well as suspension service. You're looking at a solid 5+ hours of labor! I don't give my family this kind of deal, so consider yourself part of the team! Again, price includes labor only but parts are 10% off until January 2016!!
XO BIKESMITH
RAY + ANDREW + ZACH + LEAH + RUBY