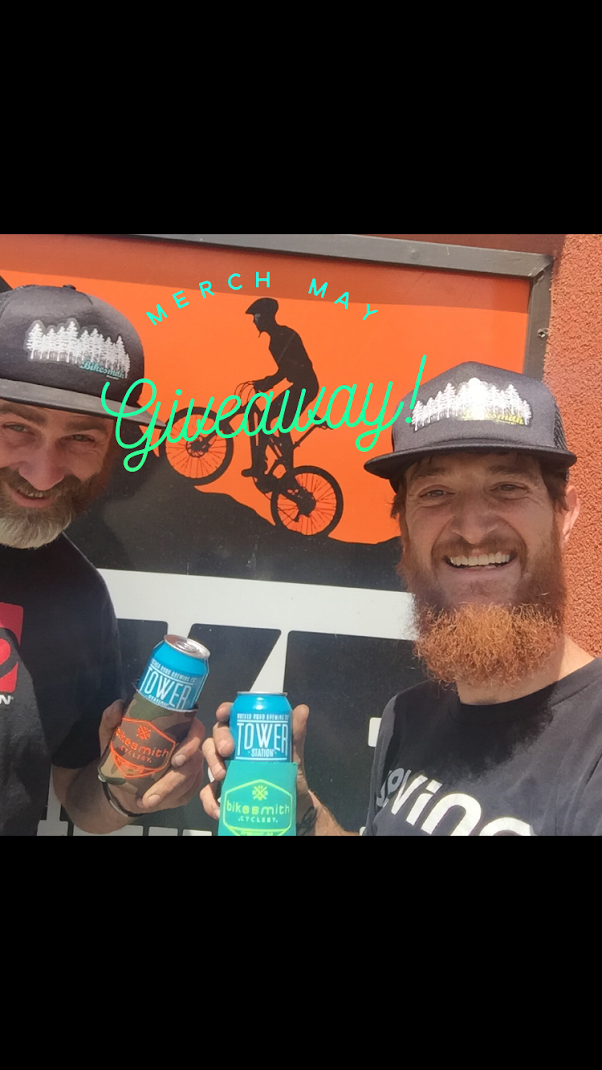 It's Merch May and time for a GIVEAWAY! Here's what's up for grabs: FREE SERVICE FOR THE REST OF 2017!! One winner will receive free service on one bike for the rest of 2017 (yes, there's fine print; see below). Here's how to enter:
follow @bikesmithcycleryaz on instagram
post a selfie with your bikesmith merch (jersey, hat, koozy, water bottle or t-shirt – sorry, stickers don't count)
hashtag your photo #bikesmithmerch
celebrate your win!
Winner will be selected at random on June 1st! Happy Pic'ing!
Fine Print: Only 1 picture per merchandise item is eligible. Enter more times with more merch. Sorry, stickers are not eligible. Only 1 bike is eligible, not your entire fleet. Offer is non-transferable to other bikes or other persons. "Free service" includes all repair and adjustment – cost of parts is not included in this offer. Parts purchased from Bikesmith Cyclery will be installed at no charge as part of this offer; parts purchased elsewhere and brought in for installation will be subject to a 50% discount off standard labor rates. All photos must include #bikesmithmerch to be eligible. Free service offer expires 12/31/17. Value of this offer is up to you……Good luck!